China International High-tech Achievement Fair (hereinafter referred to as the High-tech Fair) is the largest and most influential science and technology exhibition in China, known as "China's first science and technology exhibition". Since 1999, nineteen sessions of the Fair has been successfully held. More than 30 state leaders have visited the High-tech Fair for guidance. After years of development, the High-tech Fair has become an important window for China's high-tech field to open to the outside world. It plays an increasingly important role in promoting the commercialization, industrialization, internationalization of high-tech achievements and economic and technological exchanges and cooperation between countries and regions.
The year of 2018 coincides with the 20th High-tech Fair, and the Information Technology and Products Exhibition (hereinafter referred to as the IT Exhibition of the High Fair) will bring you:
New Exhibition Experience:
► brand presentation: national-level exhibition platform, annual IT industry event, gathering the best quality resources, attracting top enterprises to show the world's leading high-tech products.
► achieving business transactions:Global buyers and investors are flocking to help your enterprises improve market share and efficiency and achieve good performance.
► grasp the trend and stimulate innovation: the IT exhibition of the High-tech Fair, as always, has become the "wind vane" of IT industry and technology. Its theme covers key technologies, core technologies and cutting-edge technologies in such high-tech frontier fields as artificial intelligence, unmanned driving, block chain technology, intelligent manufacturing, VR/AR and so on. Through the emerging technology and disruptive business model which will be put into the market, we can inspire new business orientation, business model and investment opportunities.
►on the topic of foresight: Through various forums, industry seminars, interactive sharing meetings and technology and product launches held by the conference, we can get the latest trends and development trends in the industry, absorb the insights of experts and scholars, and establish strong business ties with old and new industries.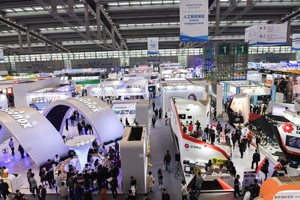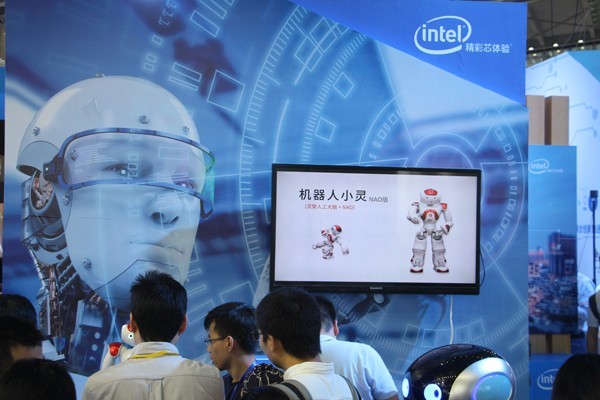 Why choose us?
►China's market stimulates unlimited business opportunities.
China is the second largest economy in the world, and we are well aware of its important role in the global economy. Today, China is one of the fastest growing emerging markets in the world, becoming the most attractive market for technological innovators and manufacturers.
►"China's First Science and Technology Exhibition"
After 20 years of training, the IT exhibition of the High-tech Fair has grown into an annual event and a vane of the industry. It fully demonstrates the hi-tech innovation industry chain dominated by the IT industry. It integrates fruit trading, product exhibition, high-level forum, investment attraction, cooperation and exchanges to help your enterprises quickly understand new technologies and expand new markets.
► An Effective Platform
The IT Exhibition of the High-tech Fair provides you with unique opportunities for face-to-face communication with industry leaders, authoritative media and senior government officials. Global well-known enterprises have used this platform to display the latest products and technologies to high-tech industry executives, overseas buyers, domestic and foreign media and some Chinese consumers, and to enhance brand awareness. Regardless of the size of the enterprise, the IT Exhibition of the High-tech fair will be the most effective platform to help you enhance brand influence, attract and consolidate customers, and establish competitive benchmarks.
►High Quality Professional Audience
After 20 years of accumulation, the High-tech Fair has a large, high-quality professional audience. In 2017, the Nineteenth High-tech Fair attracted 592,000 visitors and purchases, including global buyers, manufacturers, engineers, product designers, chief technical officers, chief information officers, chief experience officers, investment managers and purchasing decision-makers, of which 52.5% were middle and senior managers.
►Accurate Promotion by Three-dimensional Promotion Means
Every year, overseas chapters, promotional meetings and press conferences are held regularly in Europe, America, Asia and other key cities in China. Through the government's overseas economic and trade activities, publicity and promotion of the Fair are carried out, and online and offline media publicity and advertising are launched to promote the wide coverage of the Fair. Through the publicity of the official website of the High-tech Fair, Wechat and other self-media, the three-dimensional promotion network of the High-tech Fair will be built in various ways, which will comprehensively promote the cooperation of exhibitors and spectators.

Exhibition areas and highlights:
The IT exhibition closely follows the hot trend of the industry, especially setting up five highlights thematic exhibition areas of intelligent automobile, artificial intelligence, intelligent manufacturing, VR/AR and sports technology. By setting up product experience in the exhibition area, audience can participate in interactive experience on site.
A. Intelligent automobile highlights exhibition area: technology and products such as unmanned driving, automatic driving, intelligent automobile control system, etc.
B. Artificial intelligence and other highlights: face recognition, iris recognition, image/speech recognition, service robots and other technologies and products;
C. Highlights of Intelligent Manufacturing: Intelligent City, Intelligent Home, Intelligent Transportation, Industrial Robot, 3D Printing and other related technologies and products;
D. AR/VR highlights: VR, AR, MR intelligent hardware and other enhanced/virtual reality technology and products;
E. Sports technology highlights: Internet + sports, Internet + health, smart wearable devices and related technologies and products.
In addition, the IT exhibition field also includes the hot technologies, products and services in the new generation of information technology fields, such as block chain technology, Internet of Things, big data, information security, cloud computing and software products.



IT professional technology forum
In order to introduce new products and technologies of your company and promote market awareness of new products and technologies, we specially tailor-made series of IT professional technology forums for you to highlight your influence in the industry. Some of the forums are:
♦ 2018 Global Artificial Intelligence Summit Forum
♦ 2018 Hongkong science and Technology Forum
♦ 2018 Sino-German Cooperation and Innovation City Forum of Guangdong, Hong Kong, Macao and Bay Area
♦ 2018 China Internet of Things Summit Forum